Version française / English version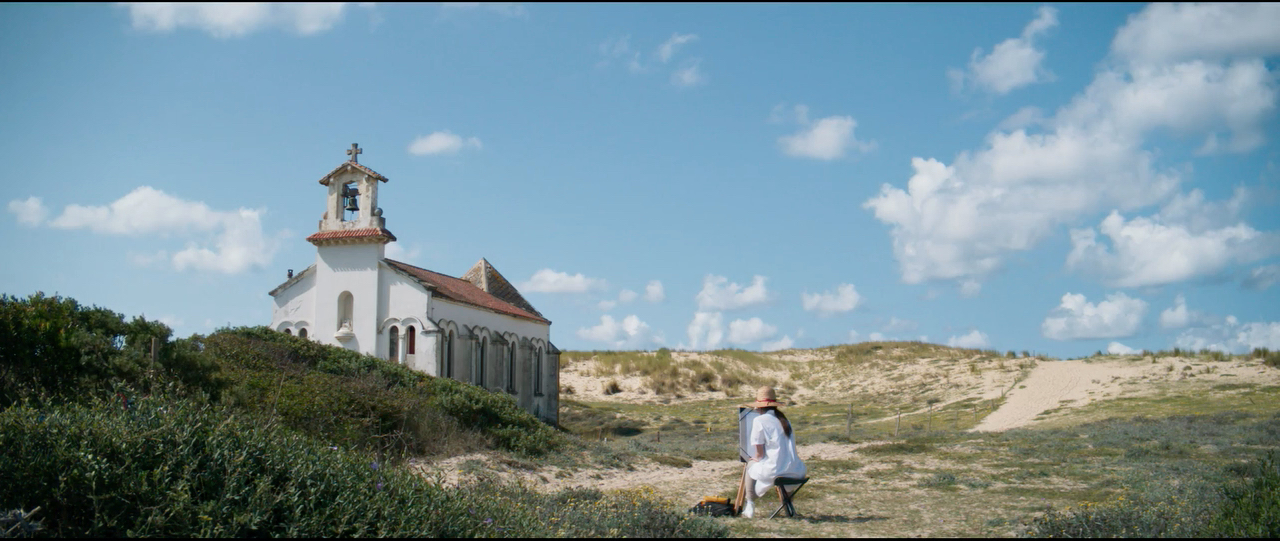 The chapel on top of the dune where Kiko is working seems to be coming out of a Western movie, sitting between a forest and a large ocean. It's architecture and unusual location increase Kiko's impression of it being out of this world.


The beach and the dunes offer a wide viewpoint, giving us an idea of infinity and offering Kiko the ability to totally feel free. The photography is bright and colorful. The outdoor scenes give an inspiration of summer vacations, warmth and freedom.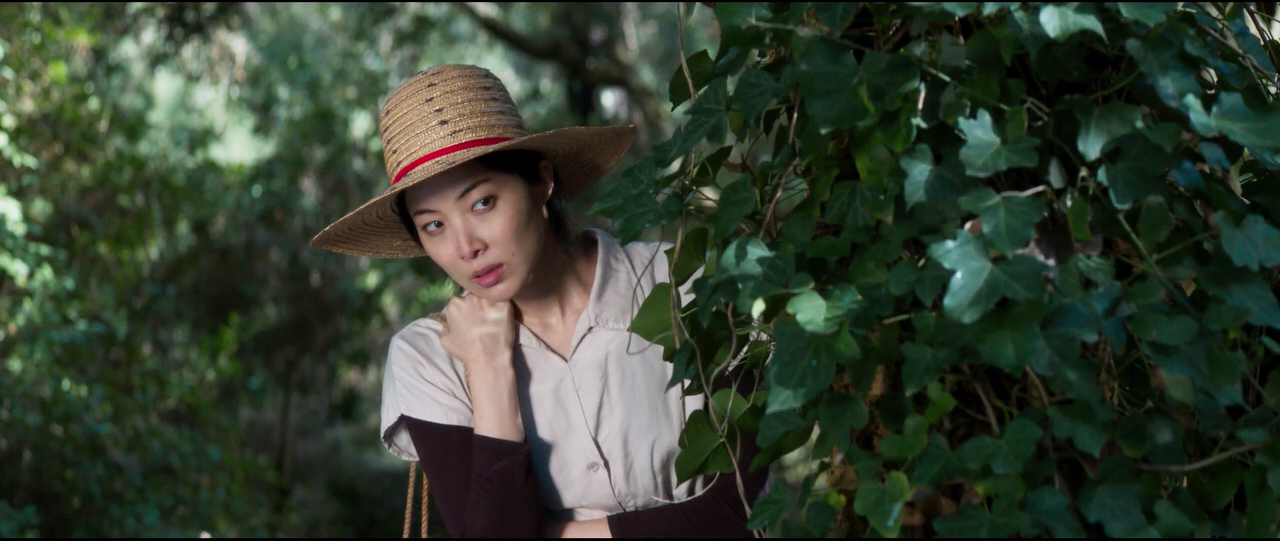 The forest located between the beach and the road is also representing the threshold between nature and culture. Its crossing paths offer Kiko a panel of options, as a cerebral maze. She will find her own way through her bonds and urges, obligations and desires.


The hotel room is an entirely closed space with a computer screen as the only exit. Instead of being a resting place, the room becomes a cage reminiscent of her own condition. The screen is the main light source, emphasizing the feeling of being trapped. On her computer screen the portrait of her husband or his boss appears.



Theatrical scenes appear sometimes behind Kiko. When the camera slides, the light goes on behind her to reveal a white steady space, as an introspective mental space. Kiko is turned into a Kabuki actress and plays a scene as in Kabuki theatre. Her situation is artificially over-exposed as caricatural.